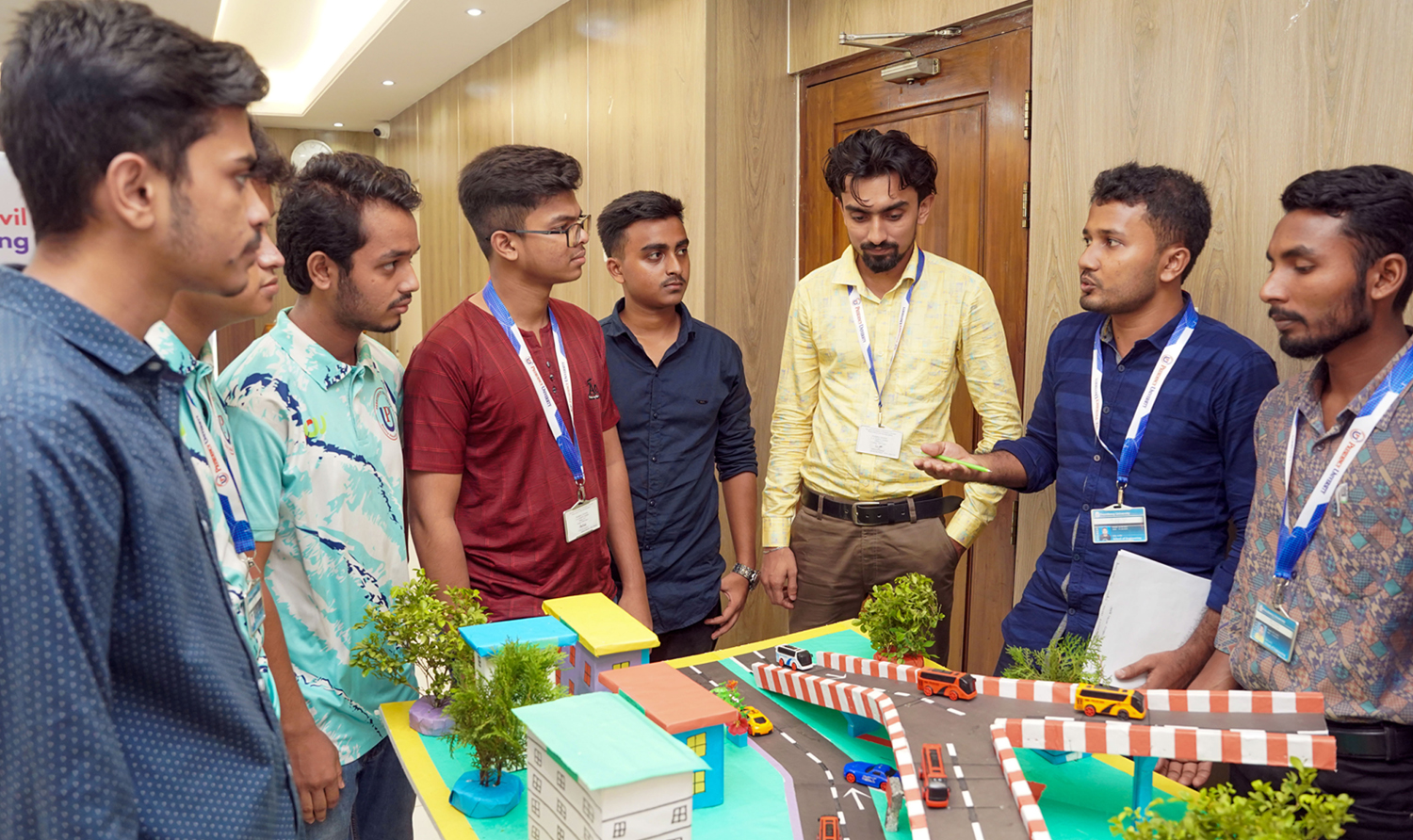 Civil Engineering Club
Slogan – Let's Build the Future
The Civil Engineering Club is aimed at sensitizing students to organize an engineering student group for exchanging ideas, knowledge sharing and creating a congenial atmosphere at the University.
The Club encourages voluntary participation for membership.
The Club arranges informative seminars and festivals to increase the popularity and image of Presidency University. It helps to broaden links with international horizons.
The Club promotes different activities in the community to strengthen backward and forward linkages.
Club Activities:
CEC hosts/arranges/participates:
a) Quiz Competitions
b) Olympiads
c) Science Fairs
d) Poster Presentations
e) Seminars
f) Case Studies
g) Cultural Programs
h) Conferences
CEC motivates students to remain updated on emerging engineering technologies which are in State-of-Art/ State-of-Practice around the world by offering course work and consultation sessions.
CEC provides opportunity for the students to learn the fundamentals of engineering, research, and solving a wide variety of engineering challenges and national problems by arranging workshops by learned researchers and practitioners.



Powered by Froala Editor